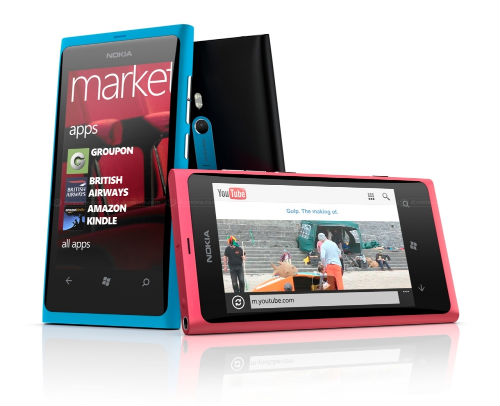 KELLNER: A tale of 2 smartphones: Android and Windows
ANALYSIS/OPINION:
So, you want to give (or get) a smartphone for the holidays, but you're just not into Apple's iPhone. What to do? Samsung and Microsoft each want you to consider models running either the Google Android or Windows Phone 7.5 operating system. You can pick Samsung's Galaxy IIS, the Android phone, for $199, or the Samsung Focus, the Windows model, for $49.99, although each price comes with a cellular service contract. There are a number of similarities among the three products.
Like the iPhone, both the Samsung Galaxy IIS and the Samsung Focus, which runs Windows Mobile, have color display screens and lots of cute icons and applications. To be fair, the iPhone's catalog of apps is exponentially greater than that of either the Android or Windows Phone 7.5 platform. But there are a lot of choices on any of these models, particularly to use for daily tasks.
So, how is one to decide? Let's look at the newest challengers.
I'll start with the Samsung Focus, since it's offering Windows Phone and because the price will be attractive to many shoppers. It's a nice little device, and I can't say too much against the actual hardware: It's solid, easy to handle and pocket-worthy. Battery life seems good, particularly in relation to the Galaxy IIS, but more about that in a moment.
The big question is whether you want a device running Windows Phone 7.5. Before deciding, some background and perspective are in order.
About 10 years ago, the Windows Mobile operating system was rather slick for its time. It gave Palm Inc.'s PalmOS a run for the money and outclassed it on some levels. Then a computer maker in Cupertino, Calif., came up with something that was both a smartphone and a music player and, well, you know what happened after that: Palm's smartphones receded into the dim mists of has-been-dom, and Windows Mobile similarly faded.
So this new operating system would have to be really slick and impressive to have a chance of winning customers, at least in my view. Microsoft did that once before, making this a reasonable hope.
Windows Phone 7.5 â€" please, Microsoft, come up with something catchier â€" is good as far as it goes. The company says the focus is on the people with whom you connect: all the elements about your digital links to your mom or your spouse or your boss are collected under their names and identities. If your friends update their Facebook status or tweet their opinions about the new Caps manager, the information shows up on your phone, provided you're linked to them in those ways.
The premise is decent enough, if that's what you're looking for. On the apps side, you'll find a lot of things available on other phones, including an Amazon Kindle reading app, but you'll also find your music via Microsoft's Zune service. Zune is kind of like Apple Inc.'s iTunes, but without the critical mass or gravitas.
Thus, the question is whether you want your digital entertainment hitched to Microsoft's Zune star. That is something you'll want to think about carefully, especially compared with iTunes or Amazon.com's music downloads, which play on lots of devices.
The Galaxy SII, also from Samsung, has a massive 4.3-inch display screen, about 22 percent more display area than the iPhone, in a unit that is only slightly better. It runs the Android operating system.
This means two things: Really poor battery life and potential insecurities. I've mentioned before that Google seems far more lax in permitting apps to join the Android Market than Apple does with its App Store, and this concerns me, securitywise. The battery-life issue can be ameliorated by adjusting some settings â€" killing Wi-Fi should save a fair amount â€" or by adding an external case from PowerSkin (www.power-skin.com) that contains its own rechargeable battery.
There are users who really, really love the Android platform. I'm not there yet, but if you are, the Galaxy SII is a compelling product worthy of consideration.
c E-mail mkellner@washingtontimes.com.
© Copyright 2011 The Washington Times, LLC. Click here for reprint permission.